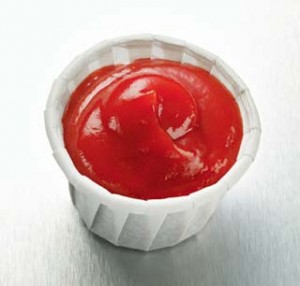 It's been almost a year since I've posted anything here. Sorry about that. I'm not very good at making time to publicize ongoing events. But to play a little ketchup, here's some things that have happened throughout the year: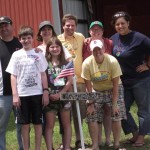 This was an amazing trip! We took a trip up to Niagara Falls with Tom and his family, caching the whole way. Visited a castle, then down to Warren, PA to meet up with my Sister, her friend, my Uncle and Aunt and my Cousin and his girlfriend at Geowoodstock IX. There's simply too much that happened to detail. Maybe next time.
More fun with Tom and his family in North Conway, NH. We saw Cathedral Ledge, Echo Lake and ate at Red Fox and The Common Man.
3 day power outage – car as generator
We were supposed to have our annual Halloween party. Instead, we lost power for 3 days. Luckily, I have access to a 800W power inverter which I plugged into my car to power our phones and laptops and my Fishtank. Didn't lost a single fish or piece of coral. Since the outage we picked up a generator. Hopefully we won't have to use it, but I'm pretty excited to try it out Speaking of the fishtank, this is from about a month ago.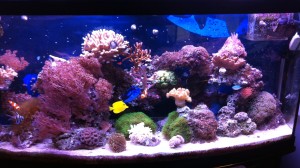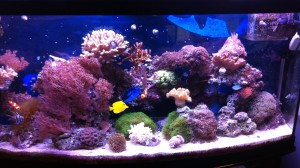 What started out as a small favor of setting up a chat room, turned out to be many afternoons and nights visiting and helping out at Dewey Square, setting up laptops, setting up solar panels and pedal generators, livestreaming and now helping out with all the online bits. I was even front and center when the Boston Police Department stole the sink. I have met a lot of great people from this movement and learned all sorts of things most people don't realize about our government and the mistakes it is making. Mind you, I'm not a political person. I hate politics. But some of the things going on are pretty crazy out there. I'm just happy the whole Occupy movement has accomplished what I believe was it's first and most important goal which was to start the dialog about the issues the world is facing. The conversation has started and some small changes have already begun to take place. Either way, this has been a big part of my life for the past few months and will continue to be a small part going forward.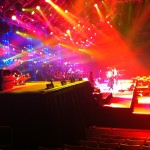 I always wanted to see this show. The light show is amazing. Some of the music can get a bit boring, but in the end, they make up for it with a very entertaining music and light show.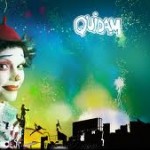 Cirque Du Soleil was the show that Sara wanted to always see. This was part of her Christmas present from me. She didn't know where we were going until the last minute. We always went out to dinner nearby at Viva Bene. Very nice Italian restaurant which I highly recommend. The acrobatics and strength of these performers at the show were amazing. Sara and I enjoyed it very much.
Thanks to a hefty bonus at work and a steady stream of side-business, we were able to replace our aging Samsung DLP TV with a shiny new Samsung LED. Boy is this thing gorgeous. We also finally rid ourselves with all of the Comcast cable box's. I run the entire house from a PC running Windows 7 with media center and a Ceton quad tuner with a Comcast cable card. Each TV in the house has an XBOX 360 connected which acts as an extender to the media center. We also paid off all credit card debt, so I feel totally justified in our new TV purchase 🙂
Along with the TV I also picked up a 5 stage RODI system. This produced REALLY clean water. We use this to top off the saltwater aquarium, fill up a humidifier and for Sara's CPAP machine. This saves us the weekly trip to Aqua Addicts in Salem, NH to pick up 20-30 gallons of water.
I have been spending a lot more time writing and editing bash scripts. I started years ago creating a very basic backup script which contained only a couple rsync lines. Since then the script has grown in complexity and ability. Even now I have a bunch of changes I want to make to it when I get some time. I also recently created a nice rotation script for work which uses a lot of the same bash features and even some mysql calls. First time doing anything with mysql in any scripts. The mysql db I created was also a first.
A few events we're looking forward to:
I started writing this blog post yesterday and ended up attending this event today. It wasn't what I expected but it was still worth the trip. Apparently, Edwin O. Smith Highschool in Willington, CT teaches marine biology and has labs and aquariums all setup and managed by the students. It was pretty amazing. Either way, this was basically saltwater aquarium hobbyists and vendors selling and showing off their corals. We picked up a few and got to check out some of the classrooms.
This will be next weekend. Not sure what to expect but I'm pretty excited to go. Hopefully I can get one or two people to go with us.